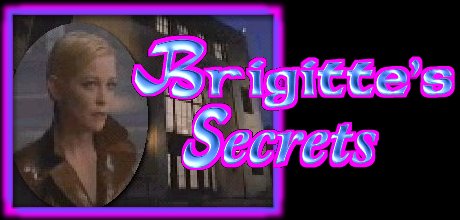 Brigitte. Also known as Blondie or 'Zheet. The Cleaner PRETENDER-L loves to hate. Welcome to the one spot on the 'net where you can find out a little more about one of the newest members of the Pretender universe
SHE'S BACK! Brigitte returns to The Pretender Oct 24, 9pm EDT!!
Sign My Guestbook!
All images, characters and "The Pretender" name copyright NBC. All graphics copyright Nafio .